who we are
360 uniquely blends sophistication and scale with a nimbleness that's core to our DNA. Think of us as the anti-lumbering agency. No matter what today brings, and what comes next, we'll be ready, helping brands win in a landscape that's constantly changing. Take it from our clients: 360 is an agency that "brings new ideas and solutions to the table proactively," "is in sync with business needs" and "action-oriented."
Whether you're a legacy brand looking to connect with a new generation, your organization is embarking on a transformative period, or you're just beginning to write your brand's legacy, 360 is a proven partner. Certainty amid uncertainty. Results, not regrets. And we never forget this is a creative business, fueled by ideas that break through in the best of ways.
360 is an agency partner built for today.
our team
As an agency recognized as a Best Place to Work, 360PR+ attracts and retains the very best people to partner with our clients. We are both expert and entrepreneurial, bringing the chops to deliver and the drive to try new approaches, all positioning our clients and their brands as leaders and ensuring success in the marketplace.

360PR+ has offices in New York, Philadelphia and Boston and boots on the ground in 100 other cities as a PROI Worldwide partner. PROI ranks #5 among the world's largest PR holding companies and offers 360PR+ clients expertise in 100+ cities globally in an efficient, flexible model.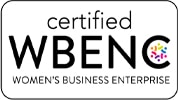 360PR+ is proud to be a certified women-owned business.