who we are
We're constantly looking ahead and around corners, finding new ways to create big wins for our clients. Thinking What's Next gives rise to breakthrough ideas. It challenges and sharpens us creatively.
We are experts in our craft – a category leader, like our clients are and aspire to be. We bring a caliber of intel and curiosity that makes us better storytellers, creating and landing big stories that help our clients get to the goal line. We not only tell great stories; we know how to turn them into powerful content and get them out into the world in ways that have the most impact.
360PR+ was founded on What's Next, helping brands find and mobilize their fans and reach and create new advocates. You can see examples of our work here and get in touch to learn more. Let's discover What's Next together!
our team
As an agency recognized as a Best Place to Work, 360PR+ attracts and retains the very best people to partner with our clients. We are both expert and entrepreneurial, bringing the chops to deliver and the drive to try new approaches, all positioning our clients and their brands as leaders and ensuring success in the marketplace.

360PR+ has offices in New York and Boston and boots on the ground in 100 other cities as a PROI Worldwide partner. PROI ranks #5 among the world's largest PR holding companies and offers 360PR+ clients expertise in 100+ cities globally in an efficient, flexible model.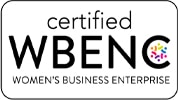 360PR+ is proud to be a certified women-owned business.